Governing Board
We invite you to become a member of the Galileo Adult Education Centre Governing Board.
A Governing Board is a body established in each Centre according to the Education Act. It is composed of students, teachers, representatives of the non-teaching professionals and support staff, representatives from business and socio-economic and community groups. These groups work in partnership to ensure that students receive the best possible learning opportunities. The powers and functions of the Governing Board are outlined in the Education Act.
A governing board is composed in the following manner:
Students maximum 2
Teachers maximum 2
Other Centre staff maximum 2
Enterprises maximum 2
Socioeconomic and community groups maximum 2
Candidates interested in participating must be aware of the following:
Meetings will take place once a month at the Centre in the evenings.
Members must commit to attending monthly meetings.
Members will either be elected or appointed for a two year mandate.
If you are interested in submitting your candidacy, please contact Galileo Adult Education Centre principal at (514) 721-0120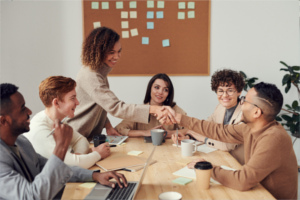 Our Members
Principal:
Martina Schiavone
Vice Principal:
Iriana Colannino
Chairperson:
Ricardo Zerbino
Student Representatives:
Hala Alhalaqi & Skyler Donovan, Charlot
Teacher Representatives:
Santina Miceli & Vera Tronca
Centre Staff Representatives:
Ana Preto & Maria Teoli
Enterprises Representatives:
Gaetano Orsina & Ricardo Zerbino
Socioeconomic and Community groups Representatives:
John Caltagirone & Giancarlo Zerbino