Obtain your high school diploma with us
Our Centre offers a complete range of traditionally taught and individualized academic courses leading to a Secondary School diploma (SSD).
We also offer pre-requisite courses that students need in order to enroll in a vocational program or CEGEP.
Courses offered
Math, English mother tongue, Basic French, History, Computer, Physical Education and Health, Physical Science , Physics , Chemistry, and options classes
Students who have studied in Quebec will have their transcripts evaluated by our Academic Advisor. Once the assessment is complete the student will know exactly what they require in order to graduate, go to CEGEP or to enroll in a vocational centre. Students who have not previously studied in Quebec are given placement tests and are interviewed in order to properly assess which program best meets their needs.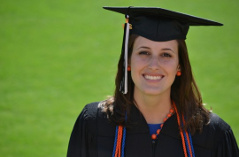 Term Dates
➣

Term 1:
August 28, 2019 to November 29, 2019

➣

Term 2:
December 3, 2019 to March 20, 2020

➣

Term 3:
March 24, 2020 to June 30, 2020
Times of Class
| | |
| --- | --- |
| Day Class: | Monday to Friday from 8:30 am to 3:00 pm |
Cost of Program (Non Refundable)
$90.00 + Cost of books where applicable (Cash/Interac/Visa)
Registration Dates for Term 3
Registration Requirements
2 ORIGINAL documents; no photocopies accepted
VALID Medicare Card (not expired)
ONE of the following legal documents below:

If you were born in Quebec, the LONG form birth certificate
If you were born in another province, the birth certificate issued by the province
If you were born outside Canada, your PASSPORT (Canadian or from your country) and ONE of the following documents:

Canadian Citizenship card or Canadian Certificate
VALID Permanent Resident card (not expired)
VALID Confirmation of Permanent Residency (IMM5292, IMM5688, IMM1000) (not expired)
VALID Certificat de selection du Quebec (CSQ) category RA or R8 (not expired)
Passport sized photo
Your latest transcript/record of marks

(* if you have no record of High School level courses from an English High School in Canada and you want to register in our High School program, you need a placement test before registering.)
You must be 16 years old as of June 30, of the current year
Parent to accompany any student under 18 years old.